Our Apache Junction Plumbing Team Can Do It All

We have provided plumbing and HVAC services to businesses and residents of the Apache Junction, AZ area. Call us with any plumbing or HVAC emergency. We know you need a plumber FAST when you have a plumbing emergency. We will dispatch an Apache Junction plumber or an HVAC technician to your location any hour of the day or night for emergency calls. Don't hesitate to call with your emergency plumbing leak or any other HVAC or plumbing problem.
---
Commercial Plumbing Services in Apache Junction
Our company provides plumbing maintenance and

services to businesses in the Apache Junction, AZ area. Our commercial services include:
Drain Cleaning
Sewer Cleaning
Hydro-jetting
Commercial re-pipes

Plumbing Maintenance Programs
---
Residential Plumbing Services in Apache Junction
We want to be your neighborhood plumber in Apache Junction, AZ. We provide residential plumbing maintenance and services, such as:

Drain Cleaning
Garbage Disposals
Sink Clogs
Sewer Clogs
Toilet Issues
Water Conditioning Systems
Bathroom & kitchen fixtures
Sewer replacement
Main line repair
And so much more!

---
We Also Cover Furnace Repair & Air Conditioner Repair

In addition to plumbing services, we provide a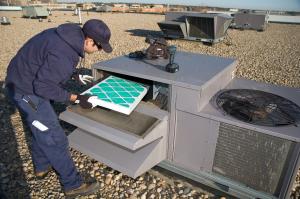 full range of HVAC maintenance and repairs. Our HVAC services include:
Heating Systems
Ventilation
Air Conditioning Systems
Our Apache Junction HVAC service will clean and replace duct systems, repair any forced heat or furnace component and repair any brand of air conditioner. We are proud to be a green company that uses eco-friendly products and methods. We fully comply with all EPA rules and regulations. Call us today for a free estimate, we will provide you with an accurate and honest estimate for your job. You can also visit our HVAC page to learn more.